LGBTQ+ Mentorship Program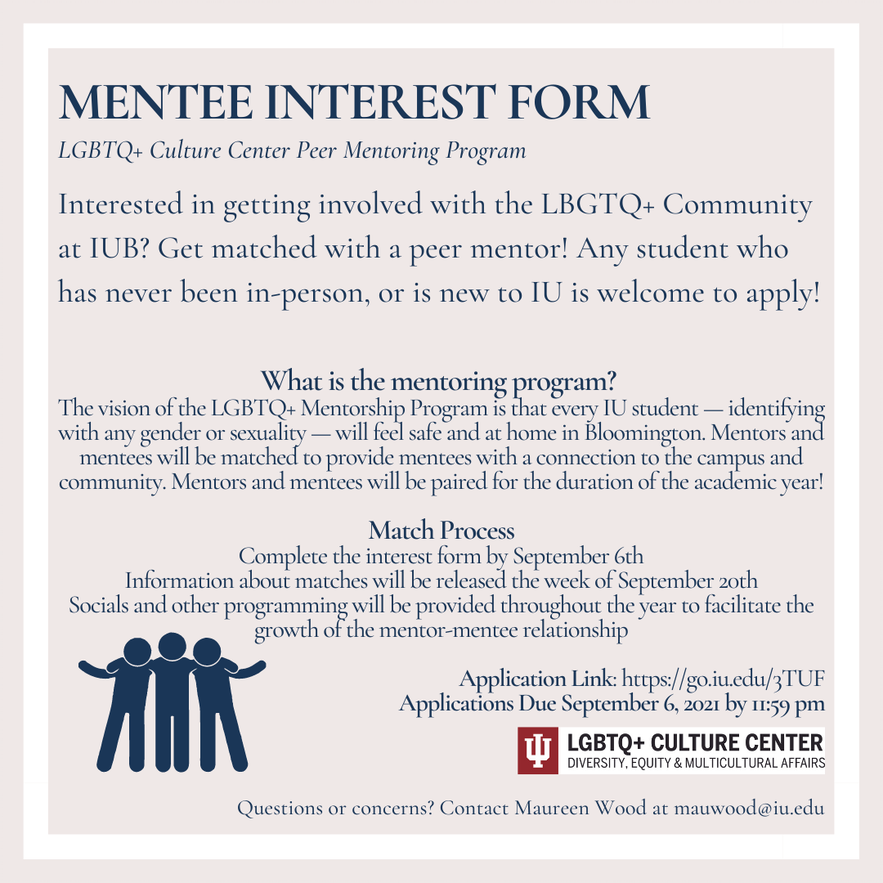 High school students who identify on the queer and/or trans spectrum and who are looking at colleges often have questions about life on campus, especially as it relates to issues of sexual orientation and/or gender identity. 
 
Through the LGBTQ+ Mentorship Program, the LGBTQ+ Culture Center recruits current students who are interested in providing guidance on these questions to incoming students. Mentors connect with new students during their first year on campus. The LGBTQ+ Mentorship Program is one of the best ways for incoming students to receive guidance, support, and friendship from peers who already have experience with LGBTQ+ life at Indiana University. 
 
The mentorship program is currently not accepting applications - please check back this summer for information about becoming a mentor or mentee next fall.
Please direct any questions about the mentorship program to Maureen Wood at mauwood@iu.edu