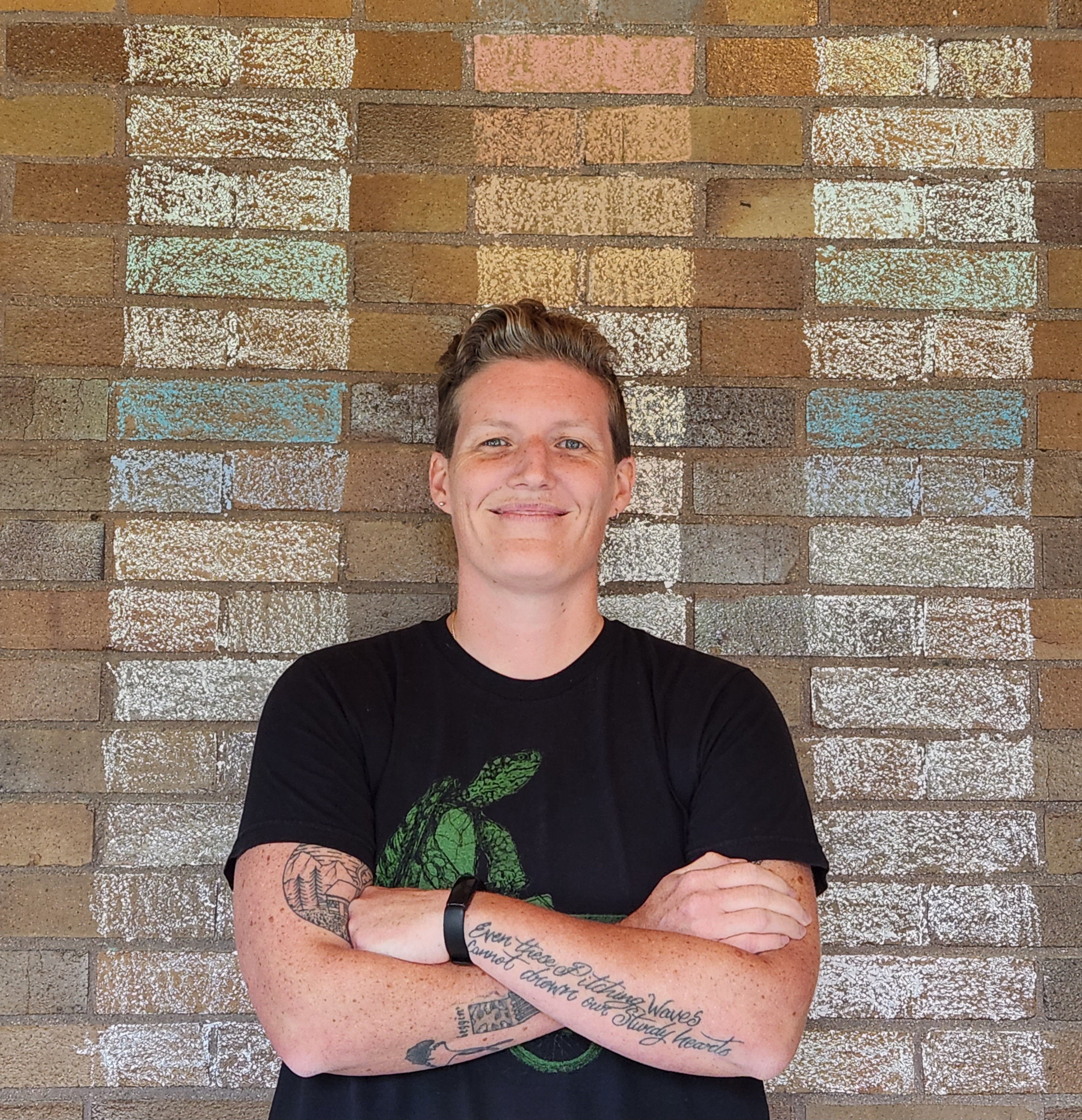 Phone:

(812) 855-4212

Email:

krmlucas@iu.edu
Campus:

IU Bloomington
705 E 7th St

Bloomington,
IN
47408
Pronouns: they/them
Kristen Lucas joined the LGBTQ+ Culture Center in the Spring of 2023, as the Administrative Generalist Coordinator. They work on operations, finances, and programming support at the Center. They have spent the last decade of their career focusing on food justice and how that is impacted and intersects with larger scale social justice issues. Community is at the root of both their personal and professional life and they are eager to emphasize the importance of queer joy while building relationships here at IU and in the Bloomington Community.

When they aren't at the Center, you can find them tromping around with their two pups, Birdie and Stevie, or with their partner and buds. You also might see them slinging drinks at a local bar, telling jokes at the Comedy Attic, or hiking in the woods- possibly complaining about "sudden inclines." Regardless of what they're doing, you can almost always count on them being as dramatic and goofy as possible while doing it.

Cheers to sharing space together soon.